Mad Hatter's House
Page 1
The poster
Master of the house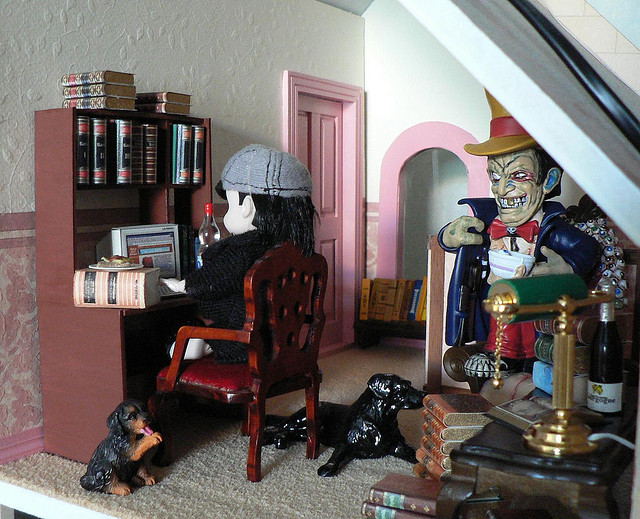 The master of the house is the Mad Hatter. He used to make hats, but like he said "there's no money in it anymore." Now he's daytrading or, actually, his adopted son Damien is doing it. Damien seems to have this strange ability to make amazingly accurate forecasts...
Damien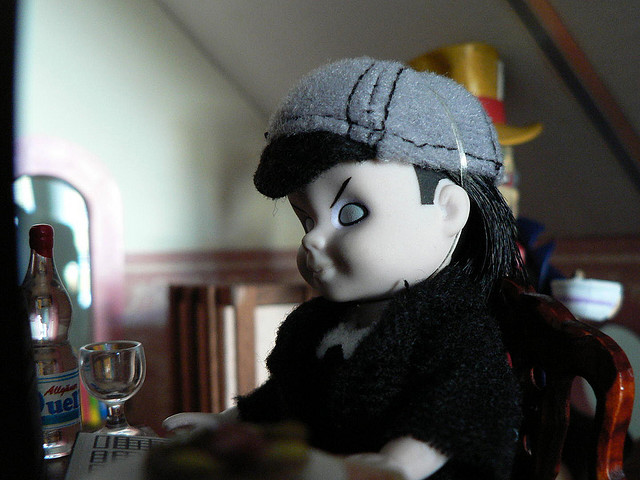 Damien and his sister Eggzorcist were adopted by Mr. and Mrs. Hatter as no one else would take them. After the deaths of the previous foster parents, the social services were really having trouble finding a new place for them.
His master's voice
All the other pets in the house are Mrs. Hatter's, except the labrador retriever, who spends his days close to his master.
Tea party
Mrs. Hatter (Blythe) enjoys entertaining her lady friends. The Old Grouchy and Grouchy Junior can stay in the office upstairs making money, while Mrs. is having fun.
Tea party
It seems that Kelly and Alice had a bit of a wardrobe catastrophe. Imagine arriving at a party dressed exactly the same way as someone else...
Tea party
Mrs. Hatter always has the best chocolate cookies. It's actually her housekeeper's recipe, but she would never admit that publicly.
Look who's under the table
During tea parties, the chihuahua usually stays under the table, as she knows it's the best place to be in case someone drops something, like a chocolate chip cookie.
Her royal highness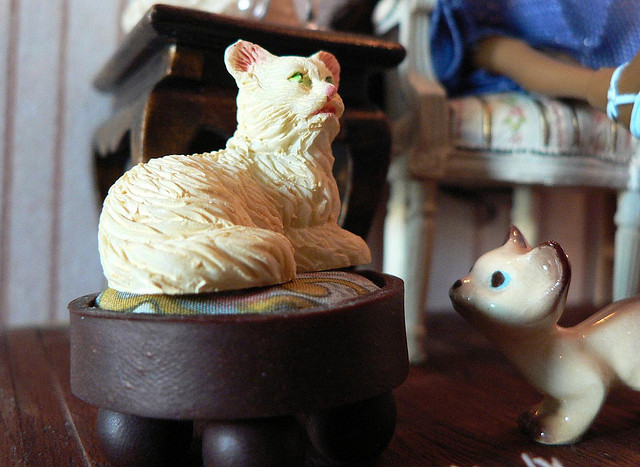 The kitten is playful, but there are always those who find playfulness undignified.
Peeping through the kitchen window
Eggzorcist is at it again in the kitchen. You never know what she's going to get into her head.