Emma and her friends
Emma: We saw pictures of the new La Dee Da dolls and we want to make a statement. Eggzorcist: We are NOT chubby! Emma: That's right. We have perfectly normal bodies and we don't like starving. Bobo: What's starving? Icebat: Not eating enough and being hungry all the time. It's really bad. Bobo: Oh. I certainly wouldn't like that. Are we going to have dinner after we're done with this? Piggy: Excuse-moi, I would like to point out that nobody has ever suggested that I am chubby and it is quite unimaginable for anybody to do so, but I am here to support my friends in a good cause. Emma: Right. Well... where was I? Oh yes, we have nothing against our skinny friends, on the contrary, most of them are very nice, but we don't want to be skinny. It's not healthy, unless it's your natural body type and for most people, it isn't. So, to summarize what I have just said... Eggzorcist: WE ARE NOT CHUBBY!
Apples
Icebat: Don't touch the apples on the ground. There could be maggots in them. I'll drop you a fresh one from the tree. Bobo: Really? Maggots? Yummy! Do you think this one has any? Icebat: Yummy? Maggots are icky! Bobo: No, they're not. They're delicious! What are you anyway, a fruitbat? Icebat: I am an icebat, but that has nothing to do with the simple fact that maggots are icky. Bobo: Well then, you can go and get yourself a fresh apple, I'll stick with the ones already on the ground. Are you sure there are maggots in these?
Can we watch this next?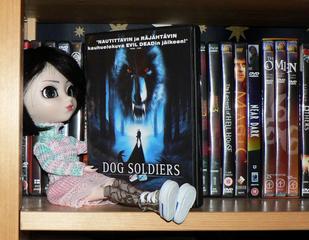 "I know you like Inspector Morse, but I'd like to watch this one next."
Let's make a fire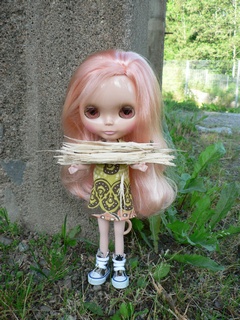 Waterfall
It's only fake fur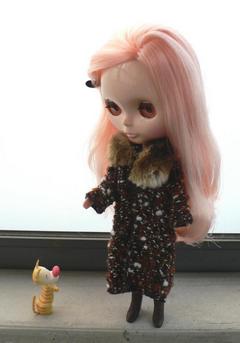 I find that shirt of yours offensive
It's all mine
I wonder what's in here
What do you mean "no?"
But it's not even warm
Exploring the garden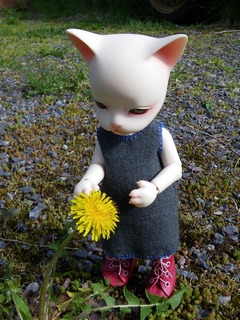 Do you need any help getting down?
I remember this
Relaxed
In the jungle, the mighty jungle...
Almost finished
It's so unfair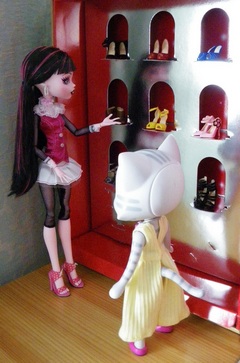 Laura: Look how small! It's so unfair! Nikki: What are you complaining about? You've got several pairs of custom made shoes. I've only got my stock shoes. Laura: It's still unfair.
Icebat's new shoes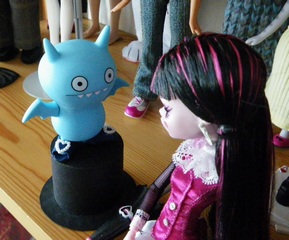 Icebat: Look, I've got shoes too! You're all so crazy about them. I don't know what's the big deal, but I got myself a pair too. Laura: Very nice, but bats don't need shoes.
You ordered what?
Emma: You can't be serious! Nikki: It's not that big for real, is it? We don't want giant rats here. Emma: Of course it's not that big. Even rats aren't that big, right? Right? Nikki: How should I know? It could be a mutant. Although, it's too pretty to be a mutant. Emma: You and your mutants. Anyway, we'll have plenty of time for plans. It'll take a couple of months before it's here.