Page 10
Next morning
Damien: "You know, Eggzorcist seems to be losing it again. She's been going on about midgets all the time. Maybe you should lock her into the basement for a few days to calm down." Mrs. Hatter: "NO! - No, not in the basement. Not now. And you stay out of there too."
Everything in order
Mrs. Hatter: "It's all set up then. Wolf will take care of his part and all we need to do is to get Tommy here. That shouldn't be too difficult. I'll send Hilda and the kids out."
A little later - Too easy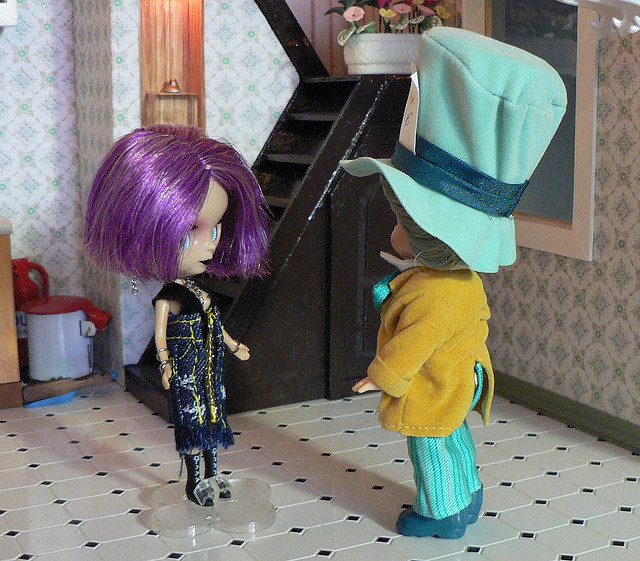 Tommy: "You said you know something about Kelly. What is it?"
All done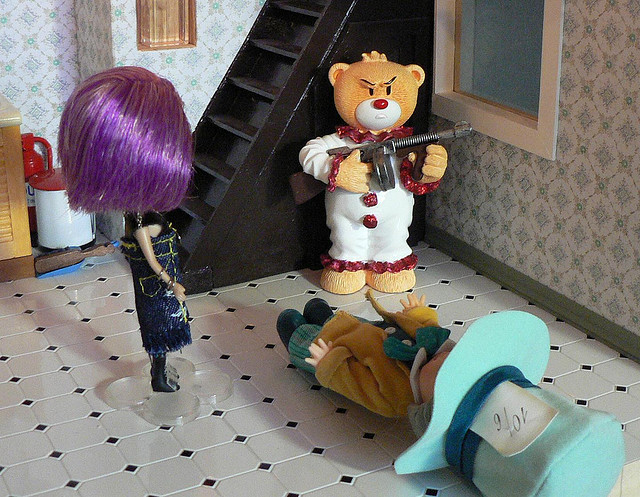 Pennywise: "There. Now, where's the money?" Mrs. Hatter: "In the cupboard under the sink."
Now we're done
Wolf: "I'll call officer Smith and doctor Kain. You just act shocked." Mrs. Hatter: "Doesn't really require much acting. I've always hated guns."
Conclusions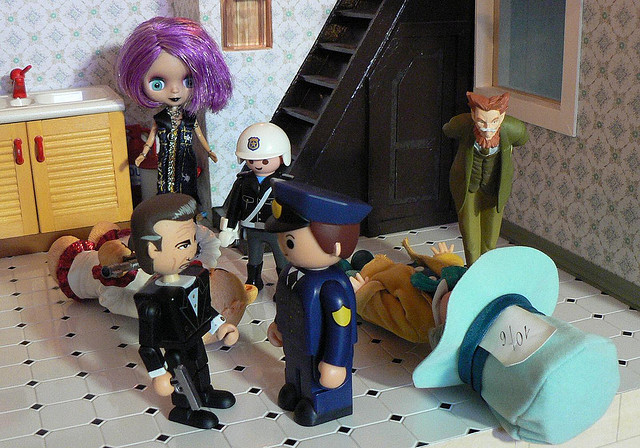 Wolf: "It seems probable that Tommy killed Ms. Pinky and Kelly, and now Pennywise killed Tommy after realizing he's a cop. That leaves Vince, who escaped with Pennywise, but my guess is they argued about the money and Pennywise got rid of him too." Officer: "Sounds logical. Odd though, all these disappearances and deaths around one house." Wolf: "Just a coincidence." Officer: "How did you happen to get here at the right moment?" Wolf: "Oh, I came with Tommy, but he just got in before me."
Television
The story was soon in the news.
Newspapers
The story got to the papers as well. It was just too good to pass.
Hero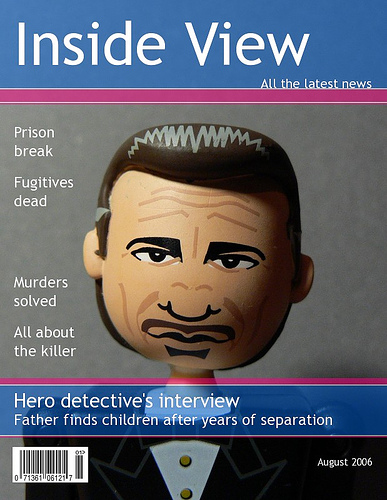 Wolf became famous as the hero who solved the case and killed a dangerous fugitive.
Daddy dearest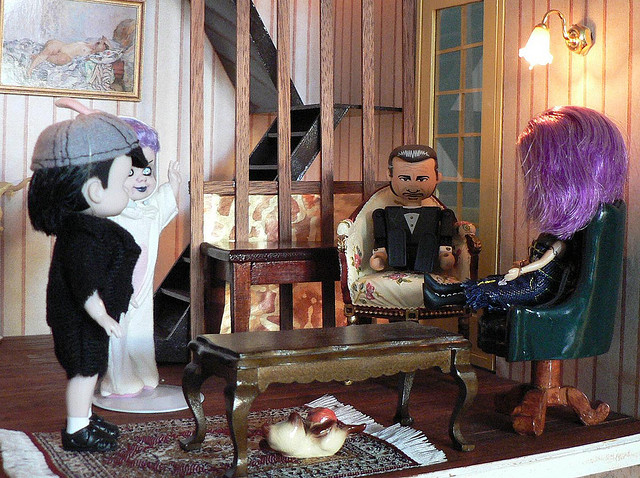 Mrs. Hatter: "Kids, now that you know that detective Wolf is your biological father, we thought you should get to know each other again." Damien: "Oh, really? Why is that? Where has he been all this time? We haven't needed him so far, and we don't need him now!" Eggzorcist: "I don't wanna be a half-freak! He can go to wherever the hell he came from!" Wolf: "I see this isn't going very well. Maybe this was a bad idea. Perhaps it really is too late. I better go now."